Buying Guide Best Collection Of  Luxury Gold Watches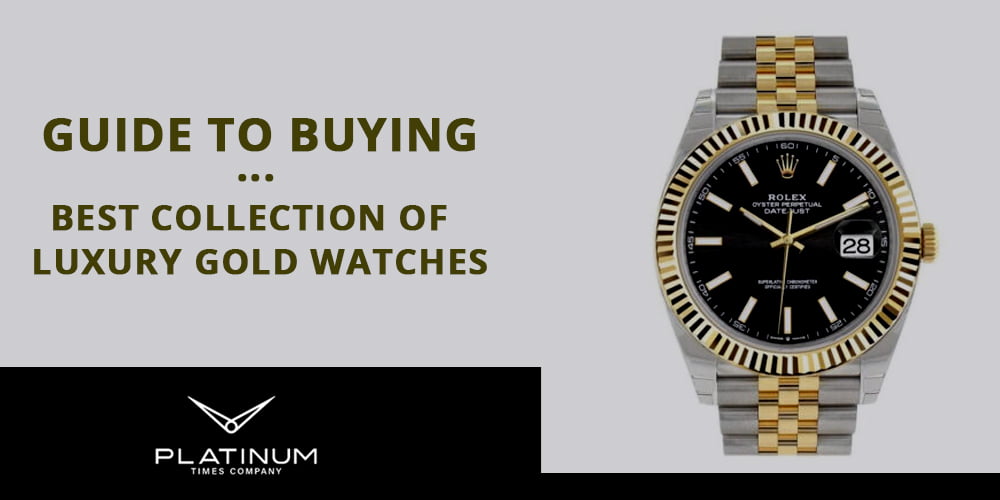 The best gold watches for men and women are not just about style. They are a form of art, a symbol of wealth and success. Gold is cherished for its beauty, durability, and rarity. It's the ultimate jewelry for both men and women. And Luxury brand watches for men or women are not just for the wealthy or famous; anyone can afford one of these beautiful gems.
This is why most high-end luxury watch brands are highly focused on manufacturing Gold men watch or women's watches. But with so many options available, it's hard to know where to start.
Luckily, PlayinumTimes have done all the hard work for you! We've rounded up our Best Gold Watches For Men & Women, so all you have left to do is pick one up and start wearing it proudly.
So, whether you're looking for something classic or something more contemporary, these gold watches will give you that extra touch of elegance that you've been looking for!
The Best Gold Luxury Watches For Men & Women at affordable prices.
As there is a high demand for gold luxury pre-owned watches, we make sure to have a great collection of high-end brand watches for you to purchase. So you can easily add charm to your personality. We've reviewed some of PaltinumTime's favorite Gold pre-owned watches for you!
1. A. Lange & Sohne: LANGE 1 TIME ZONE 18-carat gold Watch
The gold watch by A. Lange & Sohne is efficiently designed especially for travelers and cosmopolitans. It has multiple indicators, one indicator shows the home time, and the other is showing the current time with a second-time zone.
This timepiece is designed with solid silver, 18-carat yellow gold, and ivory argenté-colored dial in a very beautiful way which gives a charming look to this watch. It is built on 100 pieces that are manufactured in Glashütte, Germany. This modern watch attracts the attention of people with its sophisticated look and design. It is exclusively available in the luxury used watches collection at Platinum Times Company.
2. Cartier: Panthère de Cartier Gold Women Watch
The demand for Cartier watches continues to increase every year with curiosity to purchase the best of gold watches, which is the Cartier Panthère de Cartier Gold Watch. It is specifically designed for women to wear as jewelry and is the most uniquely designed of Cartier luxury watches.
This masterpiece is designed for medium to small-sized models. Its yellow case, back material, and bracelet are created with gold 750/1000, and the dimensions are 29mm x 37 mm along with a thickness of 7mm. It also has a crown set with a beautiful blue sapphire, blue steel sword-shaped hands, and a silver dial. You can get this beautifully designed women's 2nd hand watch from Platinum Times Company.
3. Chopard: Mille Miglia 2022 Race Edition Men Gold Watch
Chopard is one of the biggest Swiss brands and manufacturers of luxury watches. Chopard creates a range of classic and stylish watches with extremely high-class quality and reliability. If you are looking for an attractive gold watch, then the best option is Chopard's Mille Miglia 2022 Race Edition Gold Watch.
This classy timepiece is created with ethical 18-carat rose gold on the crown, pushers, and bezel. It has three functions to show hours, minutes, small seconds, date, and chronograph seconds with a 30-minute counter and 12 hours counter. Platinum Times Company offers this masterpiece with a range of other Chopard watch collections.
4. Hermes: Women's Red Burgundy/gold Kelly Watch
Women's Red Burgundy/gold Kelly Watch is the most luxurious timepiece created by Hermes. It is uniquely designed with a lock-shaped steep case that is connected with a leather strap. It has quartz movement with an 18k yellow gold-plated square case and bezel. The dimensions are 19.05 mm x 19.05 mm, along with the knurled crown.
It also has 18k yellow gold-plated dot hour indicators. This Women's Red Burgundy/gold Kelly Watch model is available at the Platinum Times company.
5. Jacob & Co: 18k White Gold Millionaire Skeleton Unisex watch
The most luxurious and expensive 18k White Gold Diamond Millionaire Skeleton Unisex watch is available at Platinum Times Company. It is the best ever and most elegant watch that you can purchase for yourself.
This luxury watch has a 46mm x 35mm 18k white gold case with 60 Square Emerald Cut Diamonds. Its crown set is created with 1 Rose-cut Diamond and scratch-resistant sapphire crystal with a diamond bezel. This masterpiece is created explicitly with water resistance protection for prolonged use.
PlatinumTimes offers the most competitive prices on luxury gold watches.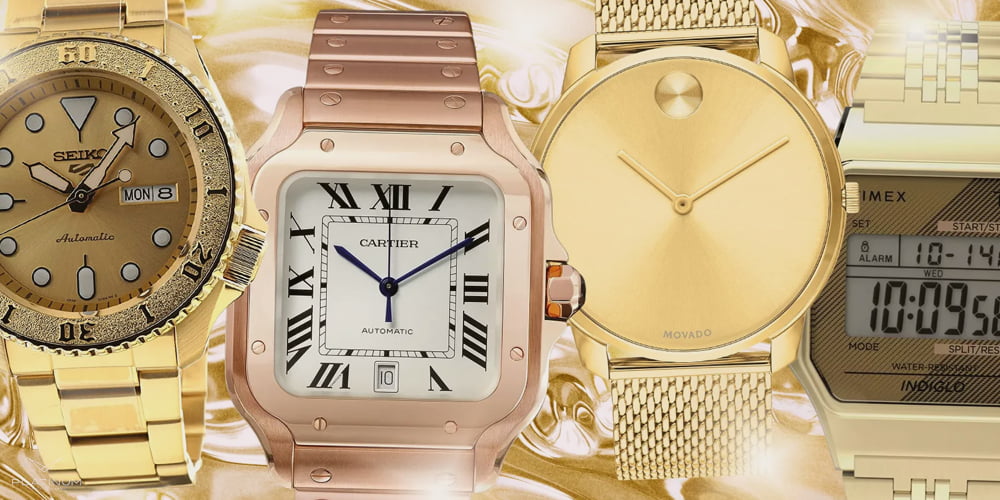 PlatinumTimes, Dubai's leading luxury watches website, is the best place to buy pre-owned luxury gold watches for less than you'd pay elsewhere! They have a wide range of 2nd hand luxury watches from many high-class brands worldwide. You can find any watch, like, white, rose, Yellow Gold, or even Golden Tiger, the best black luxury watches, and custom diamond watches.
So, whether you are looking for a classy, fashion-forward watch to maintain your personal style or searching for the perfect gift for someone special, we have all of the best luxuries watches from top brands. Shop Now!
So what are you waiting for? Head over to our site today and choose your luxury watch now!