A. Lange & Söhne Debuts The New Zeitwerk
Lange & Söhne luxury brand, the world's oldest and most esteemed German watchmaker, is now ready to show off its next-generation Zeitwerk with a new caliber and advanced functionality. They have unveiled two new versions in platinum and pink gold, representing a significant step forward for the brand.
The new caliber features all the hallmarks of the famous brand: impeccable craftsmanship, innovative designs, and high-precision components that work together to provide an unparalleled level of accuracy and reliability. This impeccable timepiece collection is available at PlatinumTimes—Dubai's leading A. Lange & Sohne watch supplier!
These next-gen Zeitwerks are powered by an evolved caliber that doubles the power reserve to 72 hours. With this new caliber, A. Lange & Söhne is making a bold statement about their commitment to innovation, technology, and modernity.
The Original Zeitwerk: A New Caliber.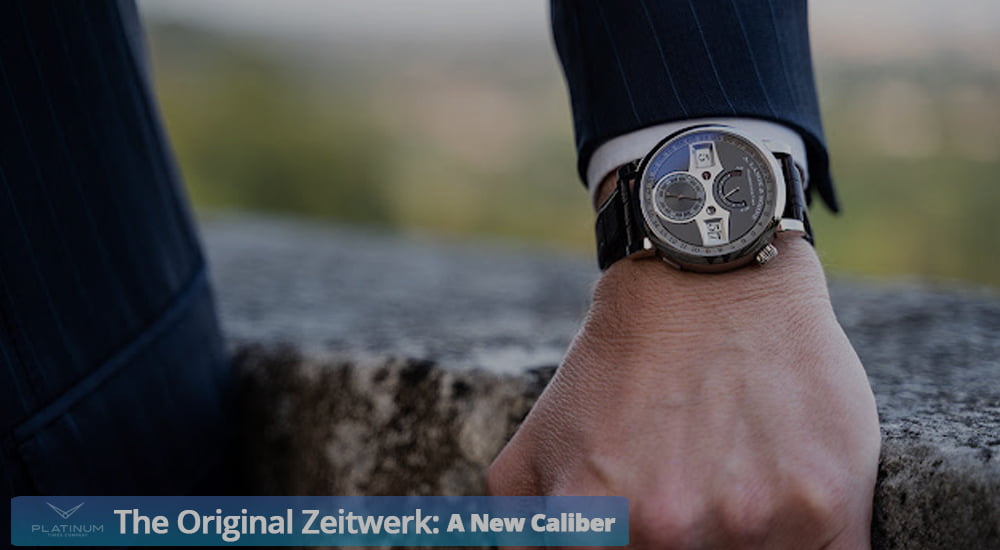 The Zeitwerk has always been about offering an alternative to the traditional mechanical watch. It was designed to be a modern piece that looks like nothing else on the market, and this new version is no exception. Here are some exciting features of these new models of A. Lange & Söhne watches available at PlatinumTimes:
2 Colours Options
The Lange's second-generation Zeitwerk wristwatch, with a time-setting mechanism, features a case made of three parts that fit together like puzzle pieces. It adheres to the Lange signature specifications of 41.9mm by 12.2mm. At launch, it's available in two different variants: one featuring a 950 platinum case with a rhodium-tinted silver dial, a black-rhodium time bridge, and a dark brown alligator strap (ref. 142.025). You can also choose the Zeitwerk with an 18-karat pink gold case and a black dial, which has untreated German silver hands on its time bridge and is attached to a black alligator leather strap (ref. 142.031).
Power Reserve Of Upto 72 Hours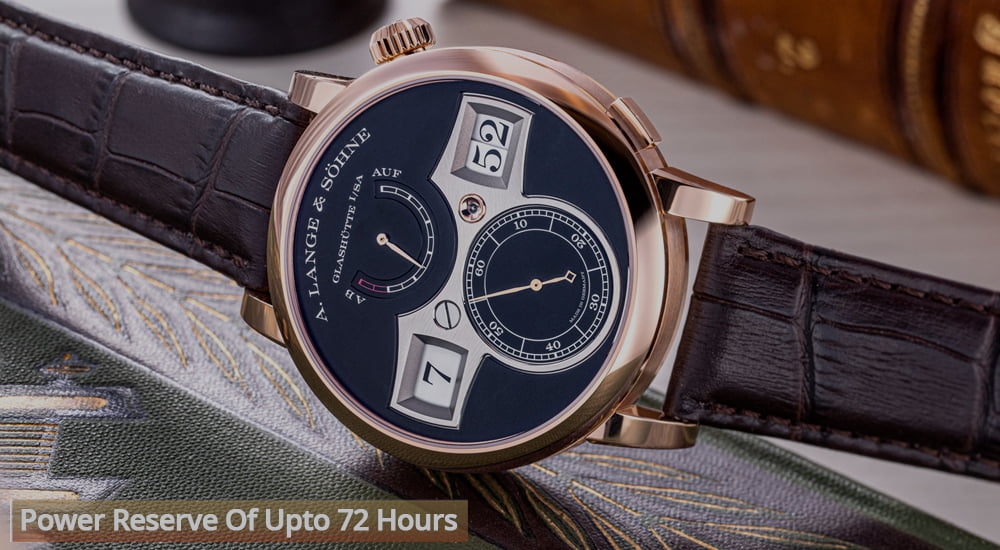 This new A. Lange & Sohne watches for men feature an integrated tourbillon mechanism that automatically compensates for gravitational acceleration, as well as a free-sprung balance spring with a solid gold third wheel to guarantee accuracy. It is also equipped with a new manually-wound caliber, L043.6, that builds on the original's dual-jumping hour and minute display and constant force mechanism—a first for any Lange watch. The new dual-spring barrel design has been lengthened to provide a more substantial power reserve of up to 72 hours—a huge improvement from the previous generation's 36 hours.
Changing Time Zones Is A Breeze
The new Zeitwerk models come with a number of technical improvements over the original. For example, the power reserve has been increased from 36 hours to 72 hours, and the watch's mechanisms have been further refined for greater accuracy. In addition, the new design makes it easier for travelers to keep track of time in different zones. Now, by simply engaging the pusher at four o'clock, you can separately advance the display—so no matter where you are going or coming from, a quick bump will get your watch back on schedule!
Buy A. Lange & Sohne Online in Dubai, UAE.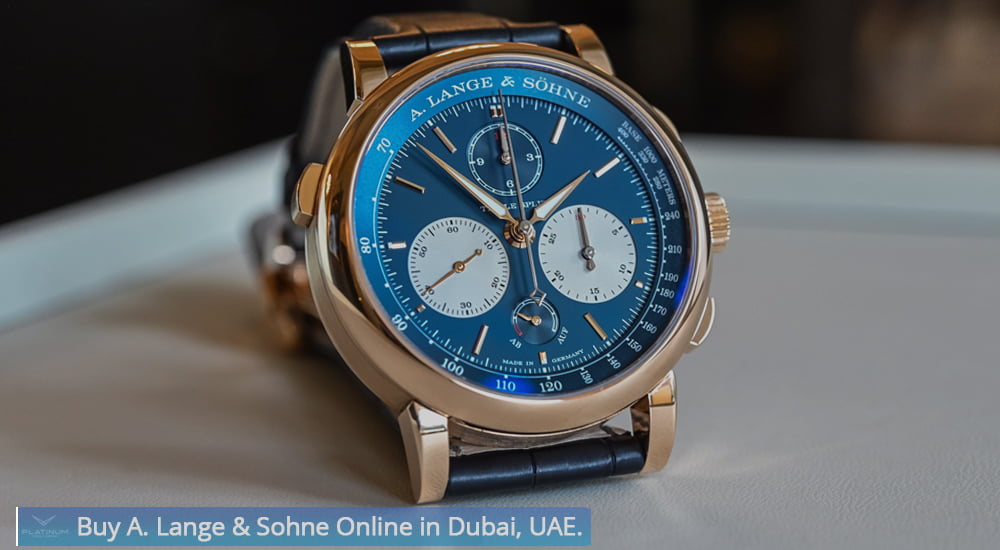 Time is precious, and when you're busy, you can't afford to waste it. That's why PlatinumTimes have brought you a seamless way to buy Mens' A. Lange & Sohne Watches Online in Dubai, UAE. PlatinumTimes is the trusted supplier of A. Lange & Sohne luxury watches. You'll find our selection of watches at the best prices available anywhere!
Whether you're looking for a luxury watch for yourself or a gift for someone special, Platinum Times has everything you need to get your hands on the best timepieces for men and women. We've got watches from big names like Rolex and Piaget, as well as smaller companies with unique designs that are sure to impress anyone who sees them.
So what are you waiting for? Head over to our site today and choose your luxury watch now!
A Look At Women's High-Quality A. Lange & Sohne Luxury Watches At Platinumtimes