A. Lange & Söhne Debuts The New Zeitwerk
Lange & Söhne is a luxury watch brand that has earned its reputation for producing some of the most expensive and sought-after watches in the world. The watches are made from the finest materials, assembled by hand, and have a reputation for being extremely accurate.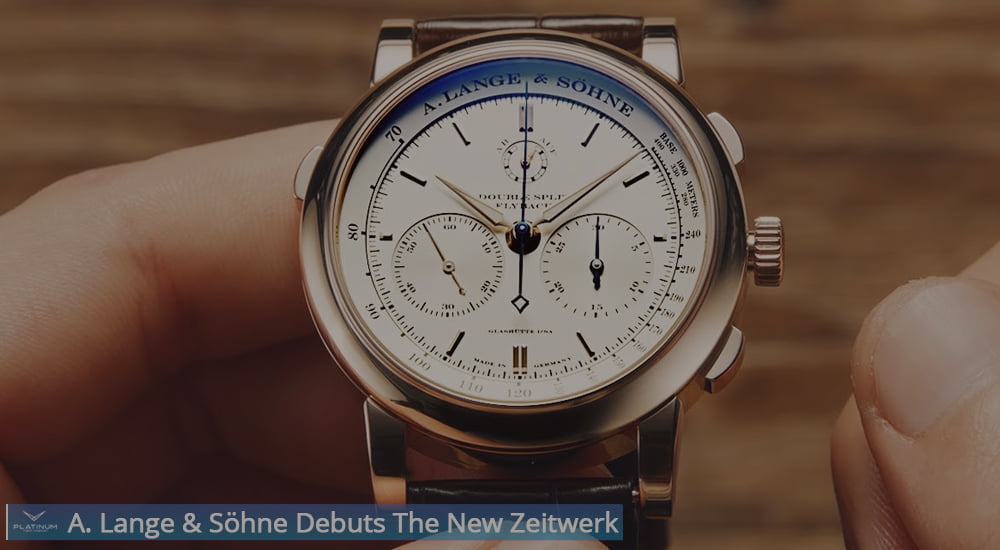 The company prides itself on its reputation for quality craftsmanship and attention to detail. The brand became famous for its high-end watches that are prized for their beauty and quality. In particular, the brand has made an impact on watchmaking history with its innovative movements over the years.
PlatinumTimes has a superb collection of these luxury watches, and we would like to introduce you to the history behind this well-known brand. So you'll know why A. Lange & Sohne is a luxury brand that is worth the investment.
The Beginning of A. Lange & Söhne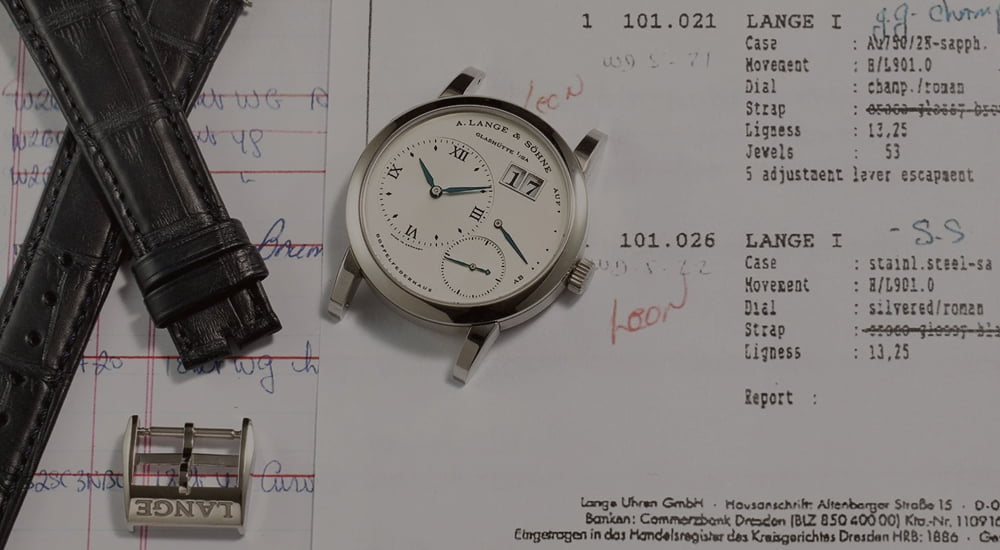 Lange & Söhne is a luxury watch brand that has been around since the 19th century. It was founded in 1845 by Ferdinand Adolph Lange with the name A. Lange & Cie. The company came to be known as "A. Lange & Söhne" in 1868 when Ferdinand A. Lange's elder son Richard entered the company (He had seven children).
The company began making pocket watches in a small workshop in Glashütte, Germany—a town famous for its watchmaking industry—and soon became one of the most prestigious names in fine timepieces. Over the years, it earned worldwide recognition for its innovative designs and revolutionary technology.
They continued to grow rapidly until World War II when they made dials for the military. But after the Communist takeover, Lange struggled to regain its former prominence. It was confiscated by the ruling Communist government for its nationalistic leanings. This caused the Lange name to disappear from the dials. But the story didn't end there!
A Legend Reborn
In December 1990, following German reunification, Walter Lange—the great-grandson of Ferdinand Adolph Lange—restored his family's company as Lange Uhren GmbH. The company began manufacturing iconic luxury watches again and presented its first range of wristwatches in 1994. They also introduced the zero-reset mechanism in 1997—an advanced self-winding movement for greater accuracy in their timepieces!
Today, A. Lange & Söhne is a subsidiary of the Swiss Richemont Group and is known for its high-end watches that are sold exclusively through their boutique stores across Europe and the Asia Pacific regions.
Exquisite Craftsmanship.
Lange watch will last you a lifetime—and then some. Each watch is made by hand using only the best materials, with no shortcuts in production processes or quality control procedures.
The craftsmanship of A. Lange & Söhne is outstanding. The attention to detail, from the finest materials and technology to the raw material used in their watches' construction, is second-to-none.
This company has always been at the forefront of watchmaking technology. Its most notable innovations include the first mechanical watch that displays the time from left to right in a digital-looking manner. The collection is named Zeitwerk and includes several watches with striking complications as well as a model featuring a ring-shaped date display.
Highly Desirable Watches
Men's  A. Lange & Söhne watches are synonymous with luxury watchmaking—and with good reason! The brand's name stands for quality timepieces. They've won numerous awards for their craftsmanship and design, including the Goldene Unruh (the highest award in Germany), as well as many more international prizes for their quality, craftsmanship, and design.
The brand has become so popular that it is in high demand among collectors and enthusiasts alike. Whether you're a watch collector or simply someone who appreciates the finer things in life, it's impossible to ignore the beauty, quality, and craftsmanship of an A. Lange & Söhne timepiece.
How Much Does A. Lange & Söhne Luxury Watch Cost?
Lange & Söhne watch can cost anywhere between $500-$5 million dollars! That does not include any other accessories or personalization options you may want; this is just what goes into making one new A. Lange & Söhne timepiece!
If you're looking to add a luxury watch to your collection, then these luxury timepieces may be just what your style needs!  A. Lange & Söhne is one of the most highly coveted brands in the world. Their watches are sought after by collectors and connoisseurs alike, making them an excellent investment.
A True Luxury Brand That Never Disappoints!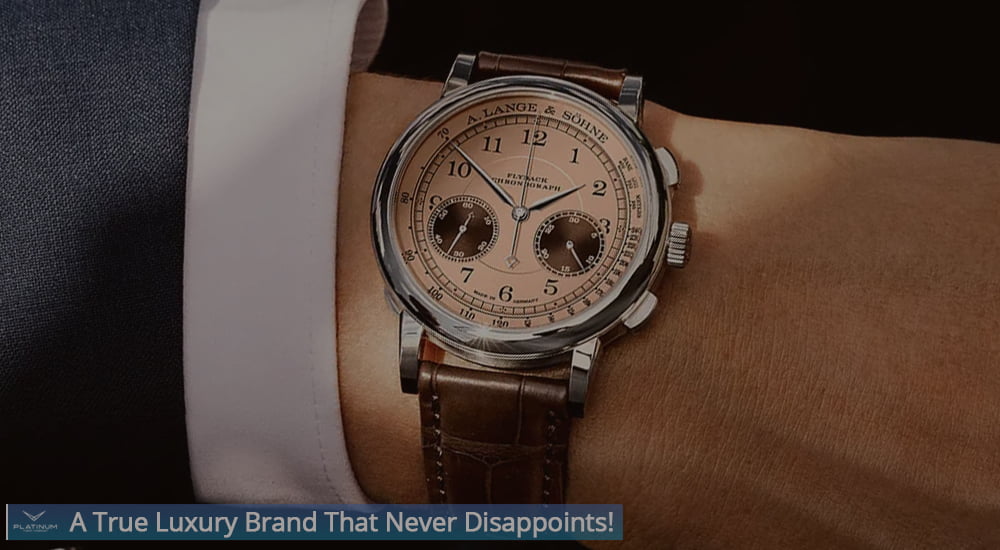 Lange & Söhne has long been recognized as one of the most innovative and creative watchmakers in the world. This German luxury watch brand has created some of the most exquisite timepieces in history, from its iconic Lange 1 collection to its minimalist Saxonia Thin watches, which is an excellent example of the brand's commitment to quality.
Now the brand is ready to debut another stunning innovation: their new second-generation Zeitwerk collection. This collection features a new caliber for the first time in the company's history. The new caliber is based on the original historic caliber from A. Lange & Söhne's late 18th-century archive, but with many modifications and improvements. The result is a completely new concept for A. Lange & Söhne for men—and we're excited to see what comes next!
PlatinumTimes: Trusted Supplier of A. Lange & Sohne Luxury Watches In Dubai

If you are looking for the best A. Lange & Sohne watch deals in Dubai, then look no further than PlatinumTimes—Dubai Leading A. Lange & Sohne seller. We have everything you need to make your watch-buying experience a breeze. Our wide collection of A. Lange & Sohne watches for men include their popular models such as Saxonia Thin Date Chronograph and the innovative Zeitwerk watches. We also have some beautiful limited-edition pieces from this brand that you might not find anywhere else.
Whether you're looking for something classic or modernized with a hint of French flair, there are plenty of options available in PlatinumTimes's luxury watch collection! So don't waste your time anymore, and visit our website now!
So what are you waiting for? Head over to our site today and choose your luxury watch now!
A Look At Women's High-Quality A. Lange & Sohne Luxury Watches At Platinumtimes