The Swiss watch company Patek Philippe has been making fine timepieces since 1839. It is one of the oldest and largest watch manufacturers in the world. The brand is known for its high-quality timepieces and watches and is one of the most renowned and expensive watch brands in the world. There's nothing like the satisfaction of knowing that you own a Patek Philippe watch.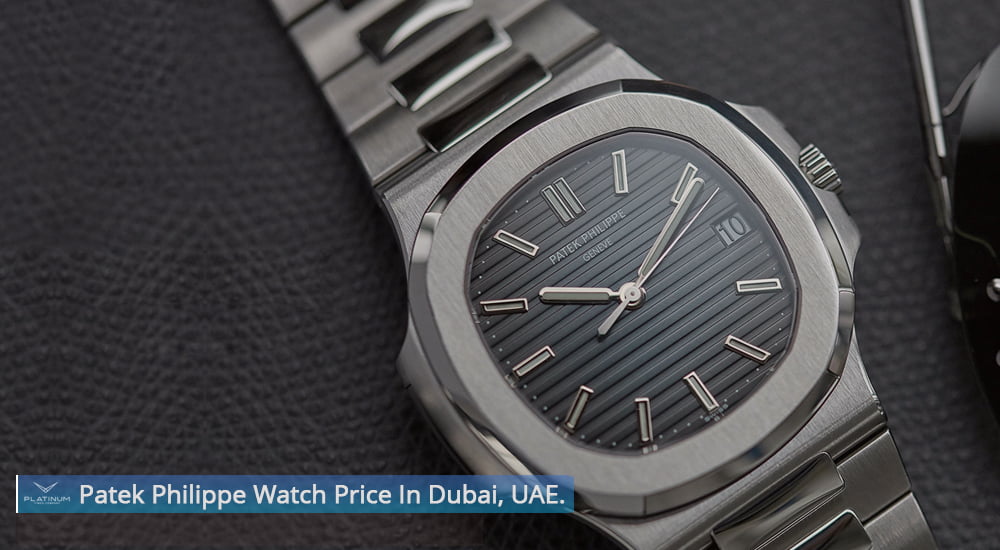 If you've been thinking about getting yourself a Patek Philippe watch, you're probably wondering how much it will cost. PlatnumTimes, one of the most trusted suppliers of Patek Philippe luxury watches in Dubai will tell you exactly how much each collection of Patek Philippe costs and why it's worth every penny of your money. So, let's start exploring!
How Much Is A Patek Philippe Cost?
The Patek Philippe is one of the most prestigious brands in the watch industry. It was founded by Antoine Norbert de Patek in 1839 and has been building timepieces for over 200 years now.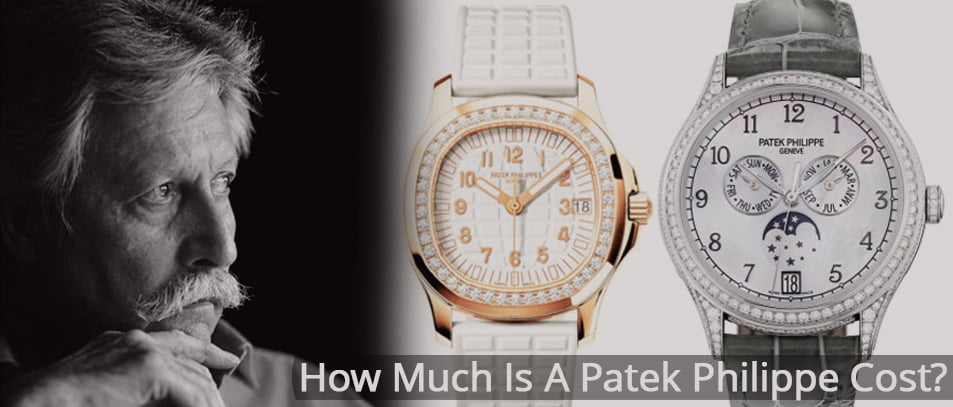 Recognized and respected by thousands, it's no secret that Patek Philippe has a reputation for being one of the most expensive luxury watch brands in the world. The price of a Patek Philippe watch varies depending on what kind of model you want, which materials it's made from, and how many diamonds are used in the design. However, they cost anywhere between $21,000 and $485,000.
Patek Philippe Calatrava
The Patek Philippe Calatrava is a classic watch that combines elegance with timeless beauty. This model is recognized as the very essence of a round wristwatch and can be worn both as an everyday timepiece and a formal piece. It comes in many different versions and materials such as platinum, gold-tone, or rose gold plating. The most popular version is made from white gold with a white dial which makes it ideal for daily wear but also suitable for formal wear too!
You can purchase a brand new Patek Philippe Calatrava anywhere from $24,600 MSRP to as much as $40,810 MSRP. For most consumers, this is the brand's least expensive model—but still a luxury item!
Patek Philippe Complications.
Patek Philippe Complications are the most complicated watches in the world. They consist of several functions, including dual time display, as well as complications such as the moon phase or perpetual calendar. The prices for these types of watches are higher than other types because they feature more intricate designs and complicated movements.
The Complications collection by Patek Philippe ranges in price from $35,480 MSRP for its least expensive model to over $163,230 for its most elaborate one. The huge price discrepancy in pricing is due to each watch's specific complication (or function). However, you can buy these pre-owned watches at a much lower price from PlatinumTimes—A verified Patek Philippe Seller in Dubai!
Patek Philippe Gondolo
The Patek Philippe Gondolo is a collection of dress watches made in unusual shapes— tonneau, barrel, cushion, and rectangular. It's great for fans of uniquely shaped timepieces! They are modern interpretations of the watches that Patek Philippe made in the early 20th century, with Art Deco design cues.
The Gondolo watches are not made for everyone. They have a very specific audience in mind—those who appreciate the Art Deco era and its design. But if you're one of these people, then you'll love the Patek Philippe Gondolo collection!
On the secondary market, Patek Philippe Gondolo watches typically sell for between $12,452 and $150,374. However, you can buy Patek Philippe pre-owned Gondolo watches in excellent condition from PlatinumTimes—that too at a much lower price!
The Nautilus has embodied the essence of elegance in sports watches since its inception in 1976, thanks to its rounded octagonal bezel and porthole case. Today, the Nautilus collection includes a splendid collection of models for men and women. Made in steel, rose gold, white gold, or two tones combinations these timepieces enhance the most active lifestyles with incomparable elegance.
The Patek Philippe Nautilus is one of the world's most celebrated, sought-after luxury watches. In recent years its value has skyrocketed—making it a great investment. A vintage Patek Philippe Nautilus watch with a Tiffany & Co. dial recently sold at auction for $6.5 million—a record price for a vintage timepiece.
The Nautilus watch is so highly coveted that waiting lists are often several years long. Those who don't want to wait can purchase one online, from the trusted  Trusted Supplier of Patek Philippe watches—PlatinumTimes. The average Nautilus price is roughly $60,000 MSRP.
Patek Philippe Aquanaut
Inspired by Nautilus, the Patek Philippe Aquanaut collection is a line of sporty watches designed for the active individual. It was created in 1997, and it has since become one of the most popular yet affordable watch lines at Patek Philippe.
The Aquanaut shares more than just a passing resemblance to its iconic predecessor. It also has many of Nautilus's notable technological features.
First, both watches are water-resistant to a depth of 120 meters (394 feet). This is unusual for a watch by Patek Philippe, as most of their luxury timepieces are only water-resistant 30 meters (98 feet) deep. Second—and perhaps more important to the serious diver—the company uses in-house calibers in these collections that share impressive standards of accuracy and reliability.
Both collections have a stainless steel case, but Patek also makes their Nautilus and Aquanaut watch in gold. The average price of an Aquanaut is roughly $43,000—making this collection one of the most attainable from Patek.
Why Are Patek Philippe Watches So Expensive?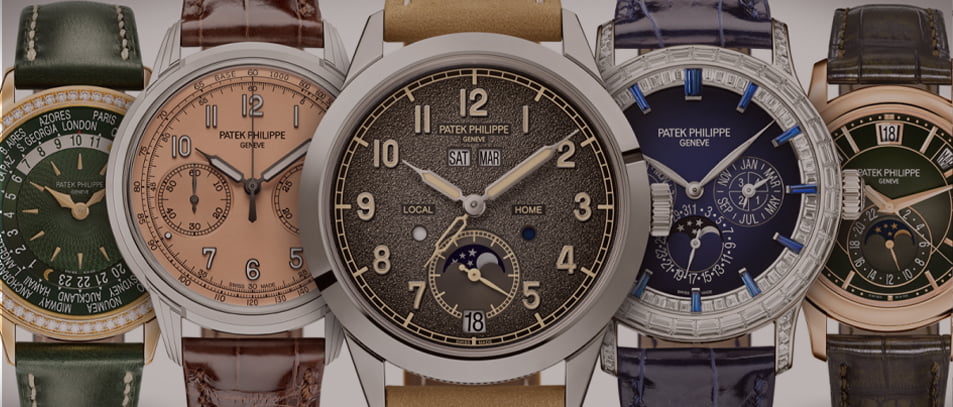 Well, it all comes down to the craftsmanship of these watches. Men's Patek Philippe watches are handmade, which means that their quality is exceptional. The watchmakers at Patek Philippe are extremely skilled, and it is this attention to detail that makes their watches so expensive.
The watches are also made with the finest metals and precious stones, including gold, platinum, and diamonds. The designs of Patek Philippe watches are also very classic and timeless. They will not go out of style anytime soon. The result is that Patek Philippe watches for men are incredibly well-made and will last you for years to come.
Buy Pre-Owned Patek Philippe Luxury Brand Watches In Dubai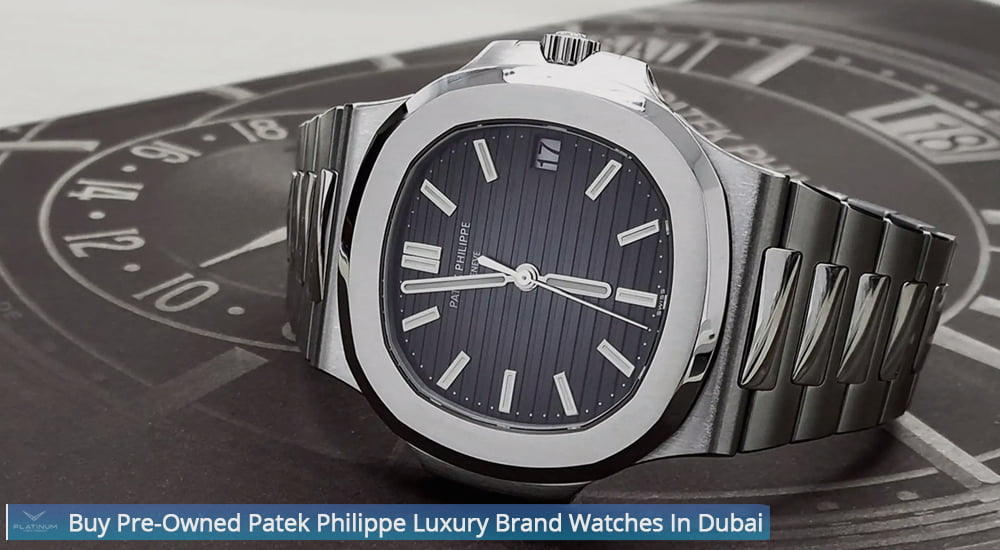 Patek Philippe watches are among the most sought-after luxury watches on the planet. It is a brand that has been around for over 130 years and has consistently maintained its position as a leader in watchmaking technology during this period of time.
However, it's hard to believe that a luxury watch like Patek Philippe is easily available to buy in Dubai.
But it is. And you can get it at a great price.
PlatinumTimes is your best bet for pre-owned Patek Philippe watches in Dubai. We've been helping people buy and sell their pre-owned Patek Philippe watches for years.
Buying pre-owned Patek Philippe watches from PlatinumTimes is the best way to get your hands on one of these exquisite timepieces at a fraction of the price. We have many different models available, so no matter what your budget is, we can find the perfect watch for you.
If you want to know more about the watch you're seeing, our customer service team is always ready to answer any questions you have!
So what are you waiting for? Head over to our site today and choose your luxury watch now!
A. Patek Philippe is now available in the best condition and price at Platinum Times