The luxury watch industry is a game of one-upmanship. The newest models may be the most technologically advanced but also the most expensive. And no matter how high-tech or high-maintenance a watch is, none can compare to the beauty and craftsmanship of a Vacheron Constantin.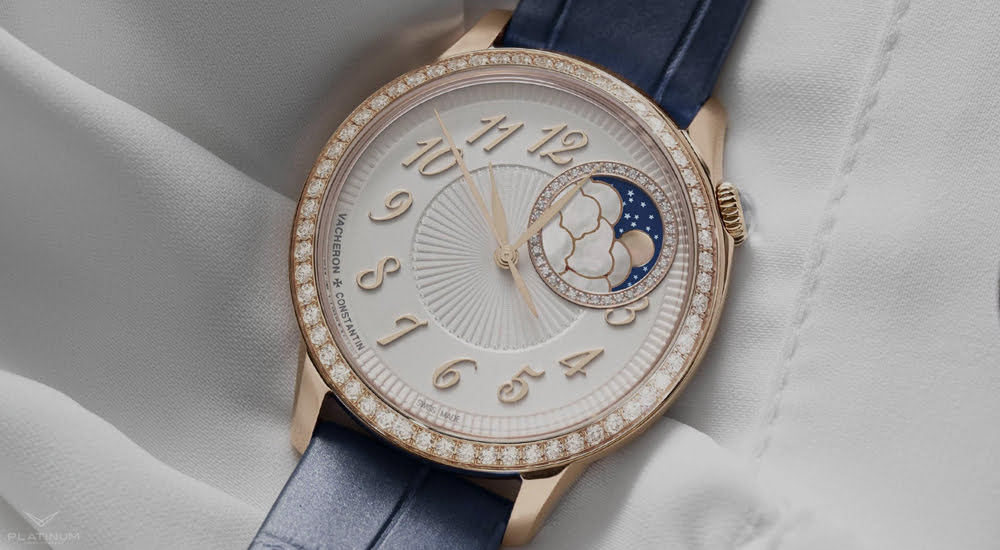 Vacheron Constantin watches are known for their exquisite craftsmanship and jewel-like quality: each timepiece is made with meticulous attention to detail, using only the finest materials available. Their watches have been worn by royalty and celebrities for decades, and they've even been featured on the red carpet at the Oscars!
PlatinumTimes, the leading seller of luxury watches in Dubai, has an exquisite collection of Vacheron Constantin luxury watches for women that is impossible to ignore. But what makes these exceptional accessories so unique? Let's take an in-depth look at Vacheron Constantin's luxury watches collection to know what make's them so unique and special.
Vacheron Constantin Women's Watches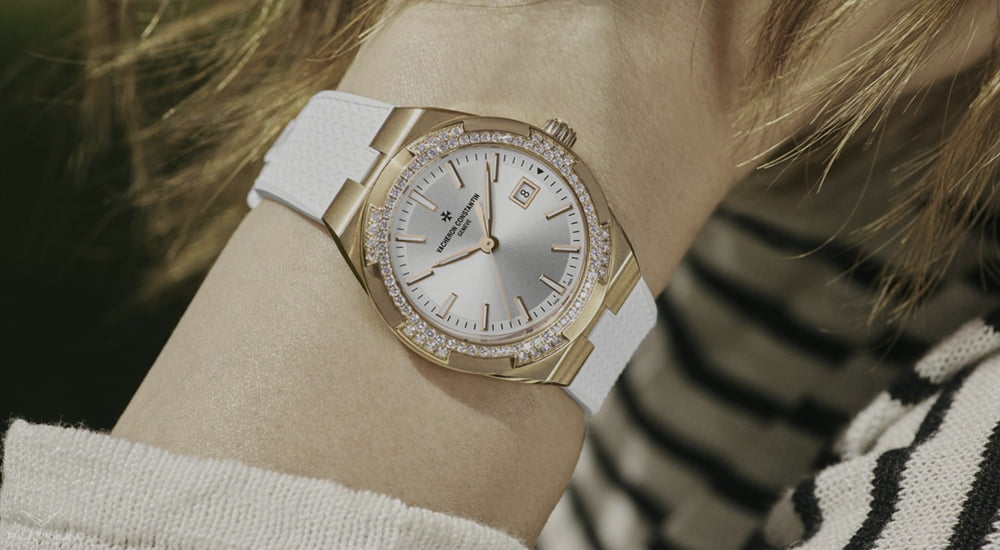 Vacheron Constantin is a Swiss luxury watchmaker. It was founded in 1755 by Jean-Marc Vacheron, the company's first watchmaker and designer. The company is now owned by the fifth generation of this family business, which has seen an increase in sales due to its reputation for high-quality timepieces. The following are some of Vacheron Constantin's most famous collections for women.
The Patrimony Traditionnelle Women's Watch Collection
The Patrimony Traditionnelle Women's Watch Collection is a timepiece collection designed to honor the history and heritage of Vacheron Constantin.
The collection comprises multiple luxury models, including a watch inspired by the Manufacture's own "Patrimony Traditionnelle" movement. The watch features a rose gold case with an open-worked dial and a transparent back, allowing you to see the mechanism inside. You can also see how precise the watch is as it has been made with an ultra-precise escapement, which means that its movements will be more accurate than other watches on the market today.
As a whole, this collection features unusually flat watches. In particular, the Patrimony with manual movement is the thinnest watch in its line of products at 6.79 mm thick. You can buy white or rose gold editions for about 18,000 USD. The Platinum version costs an additional 5,300 USD.
A retrograde pointer date is one of the most prevalent complications in the Patrimony collection is a retrograde pointer date. To get one yourself, it will cost you around 42,500 USD. The most expensive watch in the Patrimony collection is a rose gold model with a perpetual calendar that costs about 64,000 USD.
Métiers d'Art Copernicus Celestial Spheres Watch for Women
The Métiers d'Art Copernicus Celestial Spheres Watch for Women is an exquisite timepiece. Made from 18k white gold, it features a tourbillon movement that gives it movement and stability. The 42mm case is also made of 18k white gold and houses the automatic winding movement, which means you don't have to keep track of any batteries—your watch will run smoothly throughout its life thanks to this mechanism.
The Métiers d'Art Apollo Tourbillon Watch for Women comes with three dials featuring different interpretations of the same theme—inspired by the graphic depictions of Andreas Cellarius, a 17th-century Dutch cartographer.
Finally, a power reserve of 36 hours makes this watch even more appealing. The black Mississippiensis alligator leather strap, with an alligator lining that's hand-stitched and finished with a saddle texture, only adds to its beauty. These beautiful watches are definitely worth your attention!
The price for this collection starts from $94,000. But, at PlatinumTime's pre-owned luxury watches collection, you'll find these luxury watches at an outstanding price!
Heures Créatives Watches for Women
Heures Créatives watches feature a design inspired by the sparkle of diamonds, along with feminine lines and a playful touch. Heures Créatives watches engage a conversation between three artistic periods—Art Nouveau, Art Deco, and the 1970s—through their design.
This collection is known for its beautiful, feminine designs and the use of precious metals like white gold, platinum—even diamonds! PlatinumTimes features almost all these unique pieces.
Its most famous model, Heures Créatives Heure Romantique luxury watch, is a dream come true for every woman. The hours create a romantic atmosphere; the world of romance and novels inspires this luxury watch. The case is made of precious materials such as 18k rose gold, white gold, and platinum, which are combined to create a stylish and elegant look that will appeal to women of all ages.
The beauty of this watch lies in its simplicity and elegance. This elegant, feminine watch will make you feel like a queen on your wrist!
The Heure Romantique, with its black satin strap, mother-of-pearl face, and Roman numerals, offers the best of all worlds. It will make you look more beautiful and sophisticated than ever before. You'll find this watch at roughly around $83,000.
Vacheron Constantin Égérie Luxury Watches
The Vacheron Constantin Égérie line is a luxury watch collection that was created to honor women. The watches are designed with feminine aesthetics and are intended for women who love to wear fine jewelry.
Each of these watches is made with timeless, hand-finished, and artisanal techniques, and they combine the best in Swiss craftsmanship with a modern aesthetic that's all about elegance and grace.
The Egérie's dial features two intertwined circles: one displaying a moon phase and the other housing Arabic numerals. Classic lines combined with a simple design imbue this watch with absolute elegance and practicality!
These timepieces are stunning examples of the jeweler's art, featuring delicately crafted cases and diamond bezels in a variety of noble metals—an enduring beauty.
Through a transparent sapphire crystal case-back, one can view the watch's inner workings: its heart—the self-winding movement with a 40-hour power reserve. This movement exemplifies how beauty and complexity can exist in simplicity.
The moon phase model brings a touch of poetry to watchmaking, allowing you to follow the lunar cycle over a sea of clouds and a star-studded sky.
Vacheron Constantin Watches: Timeless Works Of Art.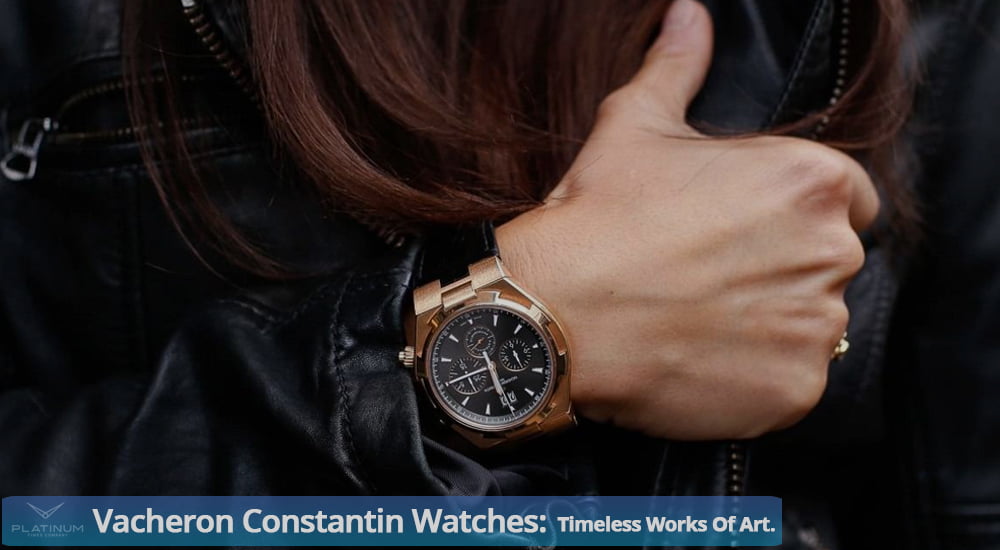 At PlatinumTimes, we believe in offering our customers the highest quality timepieces at an affordable price. That's why we're proud to offer pre-owned luxury watches from Vacheron Constantin in our online store.
We have a wide selection of Vacheron Constantin watches for women, including models from their most popular collections. We also have a variety of colors and styles for women—so no matter what kind of personality you've got or what type of style you want to project, there's bound to be something here worth checking out!
A Look At Women Luxury Vacheron Constantin Watches & Men's Luxury Vacheron Constantin Watches | Vacheron Timepiece Collection