Men's Luxury Vacheron Constantin Timepieces
It's time to treat yourself to a luxurious watch. We're talking about the Vacheron Constantin watches, which are among the most expensive and rarest of all luxury timepieces.
Vacheron Constantin is one of the most iconic watch brands in the world. They are known for their beautiful watches, impeccable craftsmanship, and a history that dates back nearly 200 years. They have been worn by kings, emperors, and significant historical figures throughout their long history, and PlatinumTimes offers a stunning collection of these luxury timepieces.
Vacheron Constantin makes some of the world's finest watches, so it is no wonder that this brand is one of the "Big Three" Swiss watchmakers alongside Patek Philippe and Audemars Piguet. We can tell you all about these luxury watches' history, quality, and cost, so you can make an informed decision to buy them from PlatinumTimes—a trusted Supplier of Vacheron Constantin watches!
Vacheron Constantin: A History Forged By Time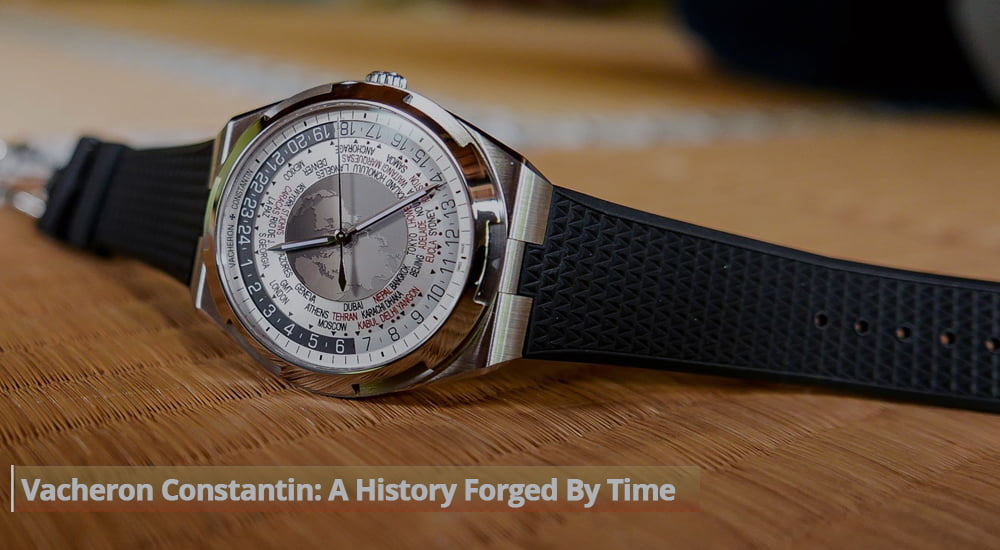 Vacheron Constantin is one of the world's oldest and most prestigious watchmaking companies. They were founded in 1755 by a French watchmaker Jean-Marc Vacheron, who rose from humble beginnings to become one of the most celebrated watchmakers of his time. He was known for his ability to create watches with intricate movements that were designed to last decades, even centuries.
The company has a long history of producing watches for royalty and other high-profile clients. For centuries, Vacheron Constantin has built its reputation on the highest quality and durability. Today it remains one of the most respected names in watchmaking.
A Watchmaker's Quest for Perfection
The phrase "precision and perfection" is an apt description of watches made by Vacheron Constantin. These watches are made with high-quality materials and manufacturing techniques, so they're built to last even through daily wear and tear.
In addition to designing exquisite timepieces, the company's collections include pocket watches, wristwatches, and repeaters—each with a unique design that features sapphire crystal glass windows and a variety of designs on the case back.
They make all of their timepieces in-house, which means they have complete control over the quality and craftsmanship of each piece—and this dedication to excellence ensures that you'll own a watch that looks great and functions properly for years to come.
How Much Does A Vacheron Constantin Watch Cost?
Vacheron watches are luxury timepieces, so the question of how much a Vacheron Constantin watch costs is an important one. The company has produced some of the world's most famous and expensive watches, including the $2.5 million grand complication and the $1.5 million Patrimony Traditionnelle watch. Vacheron Constantin is also known for its ultra-thin models that can be easily worn under a shirt cuff.
Prices for men's Vacheron Constantin watches begin at around 13,000 USD. The three-hand edition of the Fiftysix in stainless steel costs roughly this much; similar models made with rose or white gold cost roughly 26,000 USD. Models like Overseas Chronograph occupy a similar price point.
Watches with grand complications, such as a perpetual calendar, minute repeater (a watch that chimes the hours), or tourbillon (an escapement device used in high-end watches), require much larger investments than simpler timepieces. The Vacheron Constantin one-of-a-kind, custom-built watches cost between 2.25 and 3.75 million USD—the price is dependent on the style of watch required by each customer.
In secondary markets, the Vacheron Constantin Luxury brand watch costs start from less than $5000. Browse the PlatinumTimes collection of Vacheron Constantin's luxury men's timepieces now. We're eager to help you find the perfect watch for your style and taste at an amazing price!
A Vacheron Constantin Watch Is An Investment.

Vacheron Constantin watches are more than just timepieces; they're also a great investment. The Vacheron Constantin collection is one of the most exclusive watch brands in the world. The watches can run into thousands of dollars, and that's not even including the cost of a Vacheron Constantin watch box!
If you want a Vacheron Constantin watch, you should consider it an investment because you're getting something that will last for decades to come.  With a history like this, it's no wonder that Vacheron Constantin watches are considered so valuable. While other brands may offer similar features, they don't have the same level of craftsmanship or time-honored tradition that makes Vacheron Constantin watches great investments. So, if you've been thinking about investing in a watch, Vacheron Constantin should be your first choice!
Why You Should Buy A Vacheron Constantin Watch.

If you're an aficionado of fine timepieces, then you know how hard it can be to find something that's both beautiful and functional. That's why we've compiled some of the best reasons to buy a Vacheron Constantin watch:
Buying a Vacheron Constantin watch is an investment in your future.
Their timepieces are prized, collected, sought after, and even worn by royalty.
The Tourbillon and Patrimony collections are some of the most finely crafted timepieces.
Top models with a tourbillon, minute repeater, and perpetual calendar.
You get to wear something unique with a story that's just as interesting as the timepiece itself!
Timeless design with Exceptional quality and accuracy.
Many models with the Geneva Seal.
 The Best Time To Buy A Vacheron Constantin Watch Is Now.
Vacheron Constantin is one of the most respected names in luxury watchmaking. Their watches are known for their durability and craftsmanship, making them ideal for everyday use. If you're looking for a pre-owned luxury Vacheron Constantin watch for men, visit PlatinumTimes now—a verified seller of authentic luxury watches in Dubai!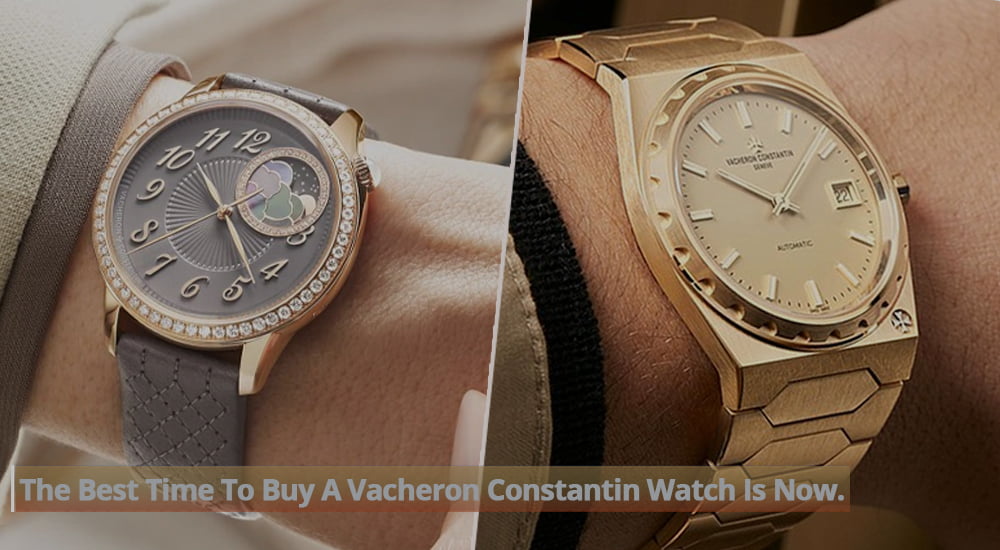 PlatinumTimes is Dubai leading Vacheron Constantin seller. We offer a wide range of pre-owned luxury Vacheron Constantin watches for men at amazing prices. We've taken the pain out of finding a great watch. If you're looking for a new timepiece that combines exceptional beauty, quality, and performance, then you will love the watches in our Vacheron Constantin collection. Whether you're looking for something classic or something more modern, we have it all!
A Look At Women Vacheron Watches &  Men's Luxury Vacheron Constantin Watches | Vacheron Constantin Timepiece Collection