A luxury watch is a great investment and an exceptional gift idea. However, when you're looking for high-end brand watches, it can be easy to get caught up in the glamour of the product and forget about what's important.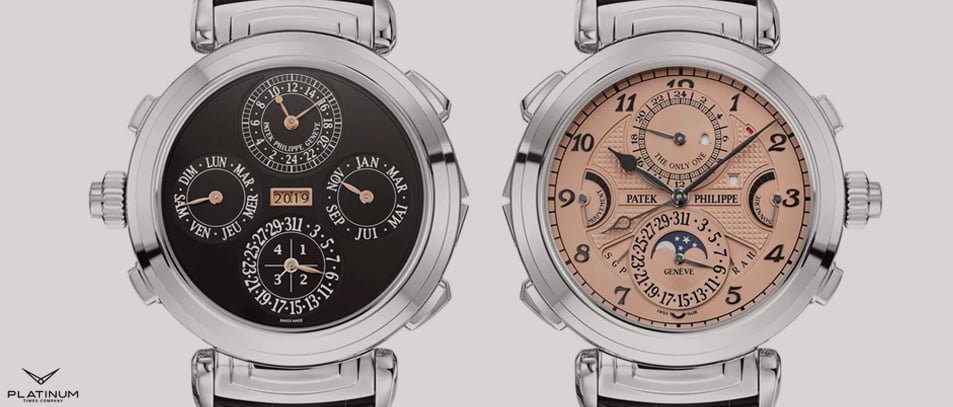 While watches are beautiful and exciting, there are also some things that you should consider before buying one so that your purchase doesn't end up being a waste of money or worse—a fake!
When you're shopping for luxury watches, there are a lot of things you need to keep in mind. It can seem like an overwhelming process, but the experts at PlatinumTimes have put together a list of the top seven things to keep in mind when buying one of these beauties.
So, if you want to buy a luxury watch but you don't know where to start, then this guide will help you figure out what kind of watch would suit your needs and wants the best!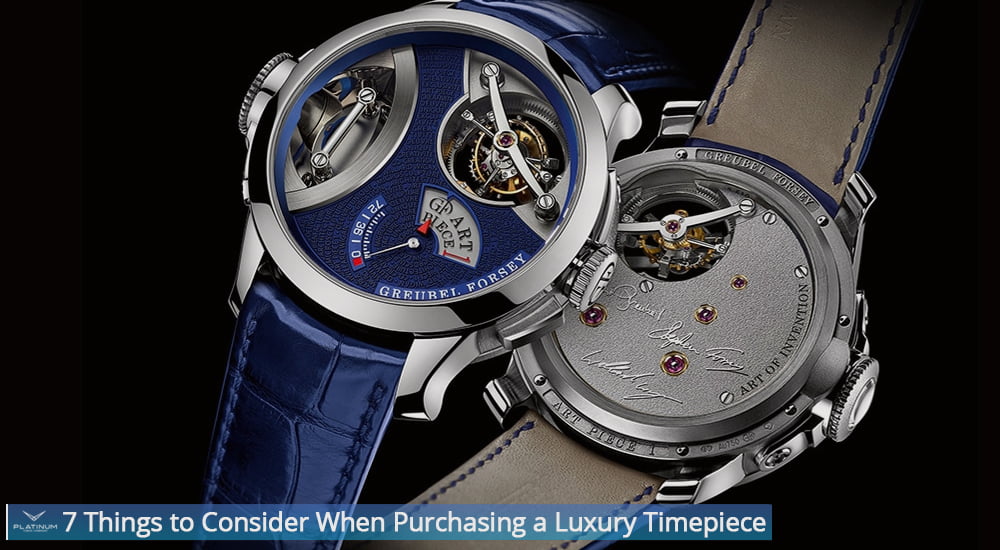 When you're looking for the perfect luxury watch, it's easy to get caught up in all the information about watches and how to choose the best one for you. But what about the basics? PlatinumTimes have got some quick tips that can help ensure you get a great deal when you buy your next luxury timepiece.
1.    Be Aware of the Trends
When looking for the best luxury men's watches or luxury brand watches for women, it's important to be aware of the current trends—what's popular at the moment and what is in style. It's also important not to overlook your style when shopping for an expensive timepiece. This will help you make an informed decision about which expensive women's watch would suit your needs best.
2.    Research the Model
Look at the design. Does it have a classic, timeless look? Or is it more modern and sleek? Look at materials and construction. Are they made from stainless steel or titanium, which are more resistant to scratches than other options (like rose gold plating)? Do they have an option for custom diamond watches?
Size and weight matter too! Are you looking for a watch that will fit comfortably on your wrist? Or do you want something larger and more visible than other watches? Consider all these things before choosing the model for your next expensive men's watch.
3.    Research the Brand
Once you've narrowed your options, it's time to start researching the brand. Luxury watches are expensive, and you want to ensure that what you're buying is worth the money. Before spending thousands on a high-end brand watch, do some research and find out how reputable the brand is.
There are a lot of factors to consider when choosing between brands. Here are some of them:
●      Brand's History: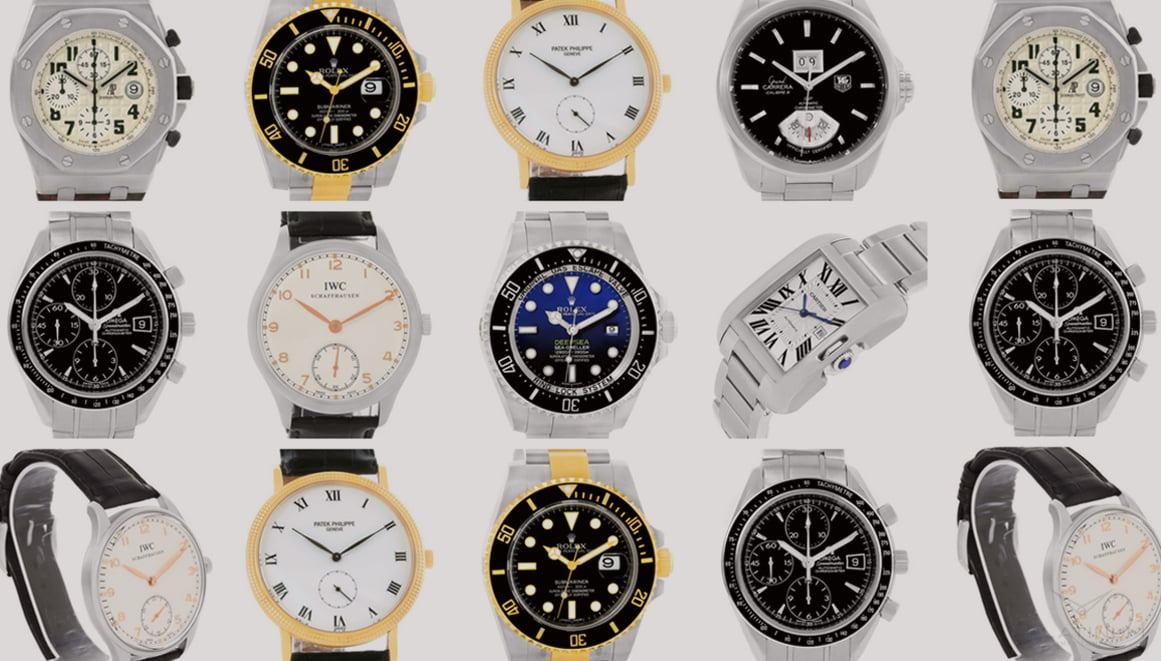 The first thing is their history and reputation—do they have a good track record or have they been around for a while? In the watch industry, some brands have been around for decades and others have only recently appeared on the scene. If you're looking for a luxury watch, it's best to go with an established company.
●      Products Quality & Material:
Check their current product line. What types of watches do they make? What kind of materials are used in making them (steel vs gold)? Are there any special features (like sapphire crystal) that may set them apart from other luxury watchmakers on the market?
●      Current Status & Popularity:
Do people like the watches of this brand or does the company offer something unique? You can look at the company's website, social media pages, and other sources of information to find out what they stand for—the type of people they target with its products, how long they've been around in this industry and whether or not they're still relevant today.
●      Reputation & Customer Service:
Finally, if a brand has a good reputation, then it'll likely have great customer service as well. You don't want to buy something from a company that doesn't stand behind its products or offer support if something goes wrong.
If possible, find recent articles written by reputable sources about your prospective purchase. So that you have an idea of where it fits into today's market trends. Do some research into other brands' offerings as well and make sure to buy from trusted brands with good retention value.
4.    Decide on the Movement Type
When it comes to watches, there are two main types of movements: mechanical and quartz. Mechanical movements are older and more traditional but sometimes less accurate than their newer counterparts. Quartz watches, on the other hand, have become more popular because they're easier to use and don't require any batteries or other maintenance to keep running smoothly over time. Plus, they are far more accurate than mechanical movements.
Mechanical watches are generally more expensive than quartz. But, they also tend to be more aesthetically pleasing because they use more materials and have a higher level of craftsmanship. So, finalize your luxury watch purchase by determining whether you want a mechanical or quartz watch.
5.    Know Your Budget
Luxury watches can be expensive, but don't let that scare you away from buying one! Just make sure that if it's not in your budget, there are other options available that you might afford, such as 2nd hand luxury watches available at PlatinumTimes.
If you want something fancy and beautiful, but don't have much money to spend on a luxury watch, you can consider buying pre-owned watches from a trusted supplier of used luxury watches such as PlatinumTimes. This way, you'll enjoy the luxury of owning high-end brand watches with advanced features by paying a much lower price!
6.    Don't Forget About Warranties
The warranty is a big part of the value proposition of luxury watches. It covers manufacturer defects, so if you get a watch that's either scratched or damaged in any way (which happens), you can send it back for repair or replacement.
The return policy is another key factor to consider when buying a luxury watch. Most retailers will have a 30-day window where customers can try out their new timepiece and decide whether or not they want to keep it—or return it for store credit toward another purchase.
If possible, always purchase your new luxury watch from someone who will honor any manufacturer warranty that comes with their product. It may not seem like much when you're first looking at them online or in person initially but trust us when we say this step is key!
7.    Buy From an Authorized Dealer and Check Its Reputation

When you are thinking about buying a luxury watch, you want to make sure you buy something that will last for a lifetime. One of the most important things to keep in mind when buying a luxury watch is to buy from an authorized dealer like PlatinumTimes—Dubai's leading pre-owned luxury watch seller. It is an authorized dealer of luxury watches, so if you buy a watch from them, you'll get the real thing.
When checking out your potential watch seller's reputation, look at what other customers have said about them online. If many people haven't had good experiences with this particular shop, it may not be worth your time—or money!
You should also try to purchase from a seller who has an online presence. This will allow you to see their inventory and get a feel for the kind of watches they sell.
PlatinumTimes: The Epitome of Pre-Owned Luxury Watches
PlatinumTimes's 2nd-hand luxury watch collection features a variety of styles and designs, and there is something for everyone's budget and taste level.
If you're just getting started looking for a luxury watch, the best place to start is with the PlatinumTimes website. Here, you can easily browse through our large inventory and find a watch that fits your style and budget. And if you don't see what you're looking for, just contact us and let us know what kind of watch you're looking for! We'll do our best to help you find it.
If you want to know more about the timepiece you're seeing, our customer service team is always ready to answer any questions you have!
So what are you waiting for? Head over to our site today and choose your luxury watch now!