Vacheron Constantin makes some of the most beautiful watches in the world, and PlatinumTimes is proud to be the trusted supplier of Vacheron Constantin Luxury watches in Dubai.
If you're new to Vacheron Constantin watches and want to know more about them, then this guide is perfect for you because it explains everything—from their history and unique designs to their price points and what makes them different from other brands.
We've put together this ultimate buying guide so you can get the most bang for your buck. So, let's start exploring this luxury swiss watch brand!
All you need to know about the world's oldest watchmaker.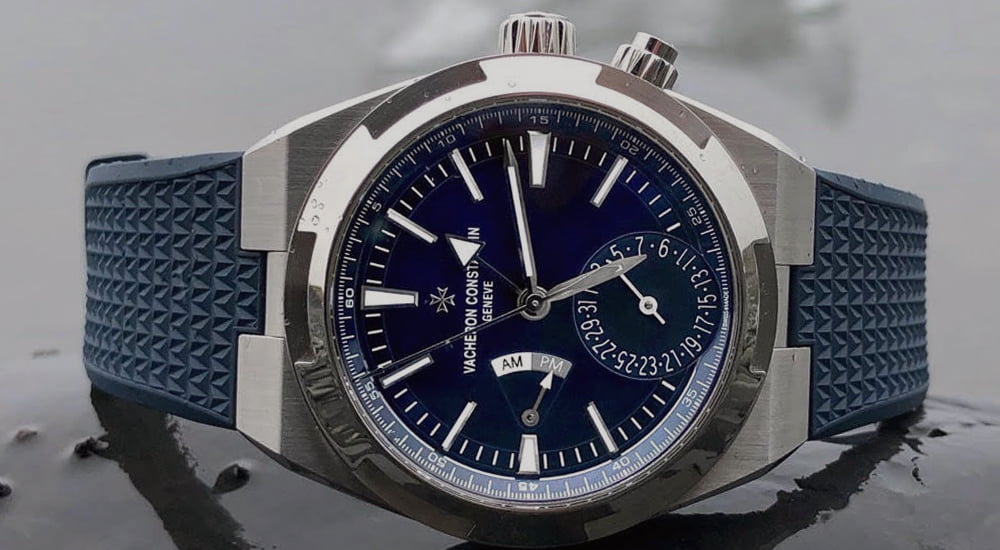 Vacheron Constantin watches are often considered luxury goods due to their high prices and high quality. This means they won't exactly be easy on your wallet, but if you're looking for something special, then there's no doubt about it: this is definitely an item worth investing in!
A Brief History of Vacheron Constantin
Vacheron Constantin was founded in 1755 by Jean-Marc Vacheron. Today, it is one of the oldest and most prestigious watchmaking companies in the world.
Different families have owned Vacheron Constantin since its inception; each generation has passed on its love for watches to future generations through education and experience. The company's headquarters are located in Geneva, Switzerland, where they continue to produce high-quality timepieces with a focus on innovation and creativity at every level: from design to materials selection right down through assembly processes all the way into final product packaging (or even distribution).
Why Choose Vacheron Constantin?
Vacheron Constantin is the oldest watchmaker in the world. It has a long history of making beautiful watches, and its reputation for quality is well-deserved. Vacheron Constantin is one of the top 3 luxury Swiss watch manufacturers, along with Patek Philippe and Audemars Piguet—known as the Holy Trinity of watchmaking.
This is an expensive brand that delivers on its promise to make watches worthy of royalty. Vacheron Constantin watches are made with great care by skilled craftsmen who adhere to strict standards of precision and quality control—and they're designed with elegance in mind!
Materials & Craftsmanship
Vacheron Constantin is a luxury brand, which means that its watches are made from the best materials. They use a variety of materials in their watches—including gold, platinum, silver, and stainless steel—and even diamond and sapphire crystals as well.
In fact, if you're looking for a watch that can work for any occasion, no matter how formal or casual your current attire might be, Men's Vacheron Constantin watches are a great option. They're reliable and durable, so you can trust them to keep working for years to come—all while looking good too!
Key Watch Collections
Vacheron Constantin has multiple luxury watch collections, each of which is available in several variations and styles. Their most admired watch collections include:
Égérie Collection
Overseas Collection
Patrimony Collection (the most affordable line of watches)
The Tourbillon Collection
Fiftysix Collection
Historiques Triple Calendrier 1942
You can choose your authentic Vacheron Constantin luxury watch from PaltinumTimes today. It is the Verified Vacheron Constantin Seller in Dubai.
How do you know if Vacheron Constantin is real?
Once you've decided to buy a Vacheron watch, it's important to know how to tell if it's real or not. The best way is by checking its serial number. A genuine watch will have a unique code (usually three numbers) that identifies each watch and allows dealers and collectors to trace their movements back through history.
Next, check the case and bracelet for signs of wear or damage—if something looks wrong with either, take note! Make sure the dial hasn't been altered in any way. If there are scratches on it or something else out of place, then this could also mean that your new timepiece isn't authentic anymore! Lastly, look at the movement inside: does this seem like something you'd expect from Vacheron Constantin watches for men?
Finally, check everything else about your purchase–the box itself should be original. Also, ensure all paperwork associated with the sale has been included, along with any warranty cards/instructions manuals, etc. This is important for complete satisfaction!
Get Your Vacheron Constantin Luxury Watch Today!

Among so many existing brands, the Vacheron Constantin Luxury brand is the best for anybody looking for quality watches. They continuously work hard to introduce the best timepieces watch collection.
Whether you're looking for a Vacheron Constantin luxury watch to give as a gift or you want to treat yourself to a new one, PlatinumTimes has you covered. PlatinumTimes is Dubai's leading Vacheron Constantin seller. Our prices are competitive, our quality is unparalleled, and our service is unmatched. Check out PlatinumTimes's selection of Vacheron Constantin watches today!