Guide To Buying The Best Expensive Ladies Watches Online in Dubai, UAE
High-end wristwatches are timeless and classic accessories that add sophistication and elegance to any outfit. When it comes to Women's luxury watches in Dubai, the options are endless. However, with so many choices available, it becomes hard to pick the right one. But no worries! Platinum Times presents women with a guide to buying the best ladies' expensive watches in Dubai.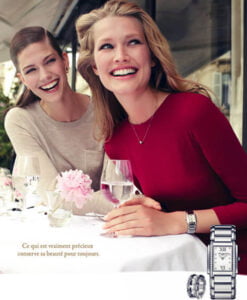 Consider the brand: When it comes to investing in luxury watches, the brand is essential. Watchmakers like Cartier, Patek Philippe, and Rolex are known for their timeless designs and craftsmanship. However, there are many other sellers in Dubai who offer unique and elegant timepieces.
Style: Luxury watches for women come in many different styles including sports watches, dress watches, etc. Consider the occasion and feature of the watch and select a style that best suits your needs.
Choose your strap: While many of us tend to focus on the watch itself, it's important not to overlook the strap that makes up 75% of your wrist's adornment. So, when deciding on a luxury watch, make sure to consider its strap as well. There are plenty of options out there including leather watch straps, titanium bracelets, stainless steel bracelets, rubber straps, gold bracelets, and NATO straps.
The material used: Luxury watches are usually manufactured with high-quality materials such as Gold, Diamonds, and Platinum. Consider what materials you prefer and what is your budget, then choose accordingly.
Consider your character: In today's constantly connected digital world, the purpose of wearing a watch extends far beyond just knowing the time. It's an emotional commitment that can reveal a lot about your personality. So, when spending hundreds of dollars on luxury watches, make sure to choose one that compliments your personality as well.
Size: The size of the watch is another important concern. Expensive watches for women come in various sizes, and it's important to select a watch that fits your wrist nicely and comfortably.
Price: Luxury watches for ladies are pricy, so it's important to set a budget before making a transaction. Consider the material and features of the watch, as well as the brand, when determining the price range.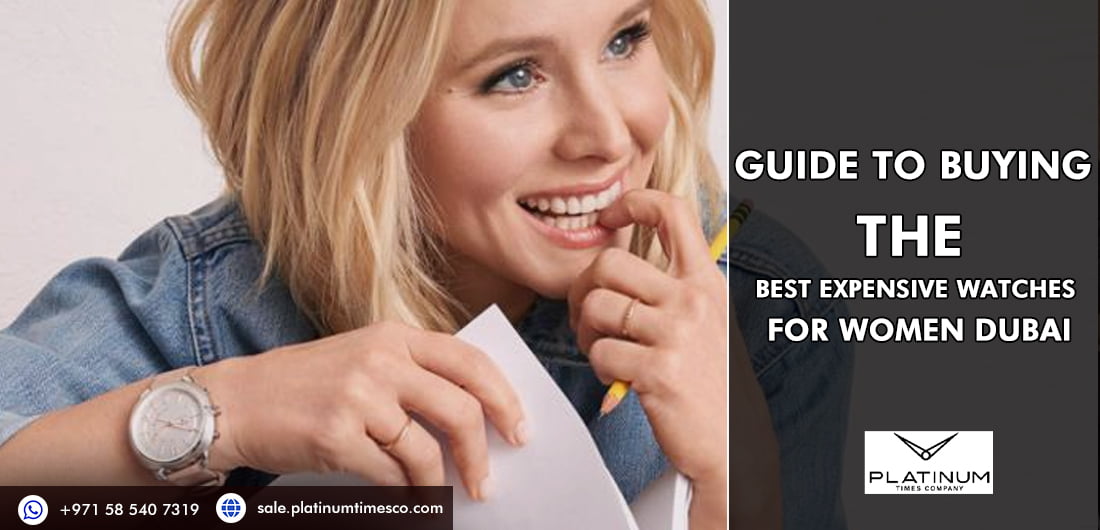 If you are searching for luxury watches for women in Dubai, Platinum Times is a reputable seller that offers a wide collection of high-quality watches from prominent brands. Some of the popular brands available at Platinum Times include Cartier, Patek Philippe, Rolex, and many more.
Here at Platinum Times, we have a good understanding of Women's Luxury watches and can point you in the right direction if you are looking for a specific style. Just drop us a call and we will be happy to help!